Being transparent is one of the specialties of OnlineRockersHub. This is the sixth month in the row where I am writing Transparency reports. I have a lot to discuss April 2017. Let's take a look at all our updates.
1st Birthday of OnlineRockersHub:
On April 9, 2017, OnlineRockersHub turned 1. It was the 1st birthday of OnlineRockersHub. And, I celebrated this day with a colorful blog post. This is a detailed blog post, which talks about my journey for the past 1 year.
It talks about the milestones that OnlineRockersHub crossed. And to add up the joy other bloggers greeted OnlineRockersHub on its first birthday. Here are few tweets.
[tweet https://twitter.com/denharsh/status/851271585692434433 ]
[tweet https://twitter.com/TheGulshanKumar/status/851152565496676354 ]
And, to fuel up this, I have a lot of interesting updates. I will discuss them as you move down.
Improving reader experience of OnlineRockersHub:
At OnlineRockersHub, I focus on improving the reader experience. Just, to improve the reader experience, I made few tweaks to the current theme.
Changed Layout:
My main focus is to offer quality content to my readers and not having a website filled with ads. So, to improve the reading experience, I just removed the sidebar at OnlineRockersHub by changing the layout to full width.
The sidebar has made me some income with Google Ads, but more than income, readers experience is my concern.
New highlight bars:
I have just browsed online for some javascript functions and CSS code, and I have created new highlight bars. You can have seen this highlight bars in one of the recent post "How to Be a Leader in Your Academic Group: 10 essential tips" by Christina Battons.
The post looked wonderful with this highlight bars, and I received a lot of positive feedback for this improvement.
SSL certificate:
SSL certificates are so important for all websites nowadays. It is an added trust factor of a website. This month, I have installed SSL certificates on OnlineRockersHub and it's subdomains. Hereafter, you can visit our websites through https protocol.
OnlineRockersHub is not an eCommerce store.So, I have just installed a free SSL certificate. If you have an eCommerce store, I will suggest you go with a
OnlineRockersHub is not an eCommerce store.So, I have just installed a free SSL certificate. If you have an eCommerce store, I will suggest you go with a paid SSL certificate.
ShareASale is one of the best affiliate marketplaces on the internet. I have tried to get approval from them for OnlineRockersHub, so many times. But, every time my application is rejected. As per their policies, they won't reveal the reason why the application is rejected.
This went for almost a year. I couldn't get access to some of the best affiliate programs on the internet just because of this.
And, on April 18, 2017, early morning around 4 a.m, when I was scrolling my twitter feed, I saw a tweet made by ShareASale. I couldn't keep my nerves under control.
Just made a tweet directly to ShareASale for not approving my account.
[tweet https://twitter.com/OnlineRockerHub/status/854100506234544130]
And just within 3 minutes from making my tweet, I got a mail from ShareASale.
That was a shock to me!
Check what was that.
They reconsidered my application and approved me. I just couldn't believe my eyes for hours.But, that was true,
My application was approved!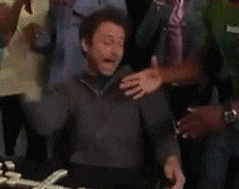 After logging on to ShareASale account, and filling out some formalities, I just sent a request for approval for some interesting affiliate programs. They accepted mine after checking my application. Here are some of the top affiliate programs, that I have currently been approved.
I will be writing some articles linking to these programs in the upcoming days.
Started being active at Linkedin:
I was having a LinkedIn account for quite some time. But, I didn't understand the real power of LinkedIn. A few days ago, I started connecting with a lot of bloggers all over the internet. I got few subscribers out of them.
I hope to make some interesting guest blogging connections at LinkedIn hereafter. If, you haven't connected with me on LinkedIn, connect with me now.
Sponsored Posts:
During April, I made some good sum of money with Sponsored Posts. So, I have planned to make a number of good quality Sponsored Posts for some cheap price.
I have restricted myself to make Sponsored Posts only on certain topics. Here are they,
SEO tools
Blogging tools
Affiliate Marketing tools
Social Media Marketing Tools
Advertising Platform
Smartphone / Electronics Gadget
If you are an advertiser having a product to be reviewed in any of the above categories, move on to this page. Read my guidelines here and fill out the form here for an excellent review.
Launched ORH Coupons and Deals:
This month was really a hard-working month for me. Because I have launched a new subdomain at OnlineRockersHub. It's ORH Coupons and Deals.
This subdomain is a dedicated coupons and deals store. I offer some good coupons and deals there for some of the best eCommerce stores and internet services.
Improving Quality of OnlineRockersHub:
If you have checked out my recent posts, you would felt that the quality of posts published at OnlineRockersHub is improved.
Within this one year of blogging, I have developed a lot of skills in Blogging. To prove this, take a look at the first blog post that I ever wrote.
And here is the recent one, " Earning money is what happens when you create a blog". My recent blog post was a long post, with 4500+ words. I enjoyed writing those in-depth articles.
I have started realizing some truths in blogging. Quality is more important than quantity. To keep my website in quality control, I have made some decisions. Here are they,
8 blog posts per month:
Hereafter, I will be publishing only 8 blog posts per month at OnlineRockersHub, which is nothing but 2 posts, per week.
And, I will make sure that these 2 posts will be of very high quality.
Out of these 8 blog posts, 1 will be a traffic and Income Report.
Increased content length for Guest Bloggers:
This will be difficult for guest bloggers to contribute at OnlineRockersHub. But, I have to maintain the quality.
Long articles actually cover a topic in-depth. So, I have increased the minimum post length for guest posts from 700 words to 1000 words.
Sometimes, I feel sad for rejecting articles of Guest Bloggers. But, I had to do it, in order to maintain the quality of articles published at OnlineRockersHub.
Only 7 deals per week:
Just like OnlineRockersHub, I have also set a quality limit for our new subdomain – ORH Coupons and Deals.
I will be posting only 7 deals per week. To say it simply, 1 deal a day. I assure that this one deal would be very very useful. To subscribe to ORH Coupons and Deals to get that coupon/deal to your inbox.
Here are the important updates, that I wanted to share with you.
Now, let's move on the traffic reports.
Traffic reports collection:
OnlineRockersHub:
Here is the Audience overview of OnlineRockersHub for April 2017.
I am slightly happy with traffic growth. The number of page views increased by 22.5% when compared to the previous month ( March 2017)
Remaining aspects like Bounce Rate, Pages per session and percentage of returning visitors remains almost the same.
Here is the traffic source for OnlineRockersHub.
Around 18% of overall traffic is organic. Last month, the organic traffic was only 10%. This month, my organic traffic has grown by 8%.
This is a good one. I hope, they will grow in the upcoming months.
The bounce rate from StumbleUpon visitors is always high. If anyone has suggestions/ ideas to reduce bounce rate of StumbleUpon visitors, let me know in the comments section.
QuestionUs:
QuestionUs is the official forum of OnlineRockersHub. Here is the audience overview of QuestionUs.
And here is the traffic source for QuestionUs.
The growth of QuestionUs is not up to the mark. The forum lacks moderators to keep track of the activity.
Job offer: I need moderators for QuestionUs forum. If anyone is interested, send me a mail at admin@onlinerockershub.com. I will be able to share the income of the forum with moderators.
ORH Coupons and Deals:
Here is the latest entry to the OnlineRockersHub family. It was started only on April 25th, so it is not going to have any big traffic.
Here is the audience overview of ORH Coupons and Deals.
And here is the traffic source of ORH Coupons and Deals.
That's it from the traffic section. Let's move on to the income and expense section.
Income and Expense Reports of OnlineRockersHub:
Income Report:
Here is the income of OnlineRockersHub for April 2017.
Sponsored Posts: $30
Google Adsense: $1.75
ShoutMeLoud eBooks sales: $1.92
Ojooo referral program: $0.719
Facebook Audience Network: $0.14
Clixsense referral program: $0.0343
Buxvertise referral program: $0.0055
Total Income: $33.92 ( Approx ₹ 2175.52)
Expense Report:
No expense for OnlineRockersHub during April 2017.
Conclusion:
That's if from our Transparency report. This month was great for me, in the case of traffic as well as earnings. I want the next month to be even better, and I am working more and harder. Subscribe to our newsletter, and I will inbox you the next Transparency report.
If you like our Transparency, share it.
Here are few of my recent income reports for you to read it: